The Knight of Swords reflects someone with their eyes on the prize. They are ambitious and hard-working, ready to move forward on their journey in life.
The Knight of Swords Tarot Card Keywords: Bravery, Ambition, Tenacity
The Knight of Swords is brave and motivated. They are determined and focused on their goals, acting without fear. Challenges and obstacles do not faze the Knight of Swords. Rather, they see them as necessary for their growth.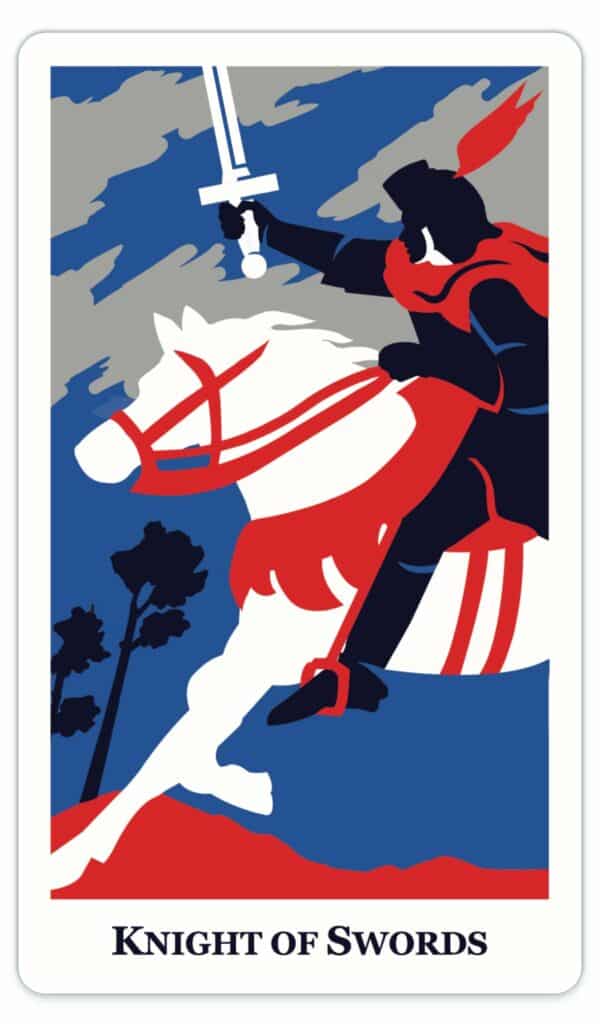 The attitude of the Knight of Swords means that they embrace change, and this card will often predict a change on the horizon. If you have been wishing for something new to enter your life, take comfort in knowing that it is coming!
Embrace your new opportunities and move forward with the attitude of the Knight of Swords.
The Knight of Swords Reversed Tarot Card Meaning
When reversed, the Knight of Swords is missing out on opportunities in front of him. He is ambitious, but fear and self-doubt are holding him back.
It is time to work on your self-confidence, figuring out what you can do to embrace the energy of the upright Knight of Swords. Find that motivation within to go after your goals.
The reversed Knight of Swords can also reflect a lack of direction. You may be going after every opportunity that is thrown your way, but this is ultimately harming your progression in life.
It is time to slow down a bit and figure out what your goals actually are.