The Fool has his arms wide and his head held high. With all his possessions in one small pack, the Fool travels he knows not where, filled with questions, wonder, and excitement.
The Fool Tarot Card Keywords: Spontaneity, Risk-Taking, Adventure, Innocence
He is a fool because only a simple soul has the innocent faith to undertake such a journey with all its hazards and pain.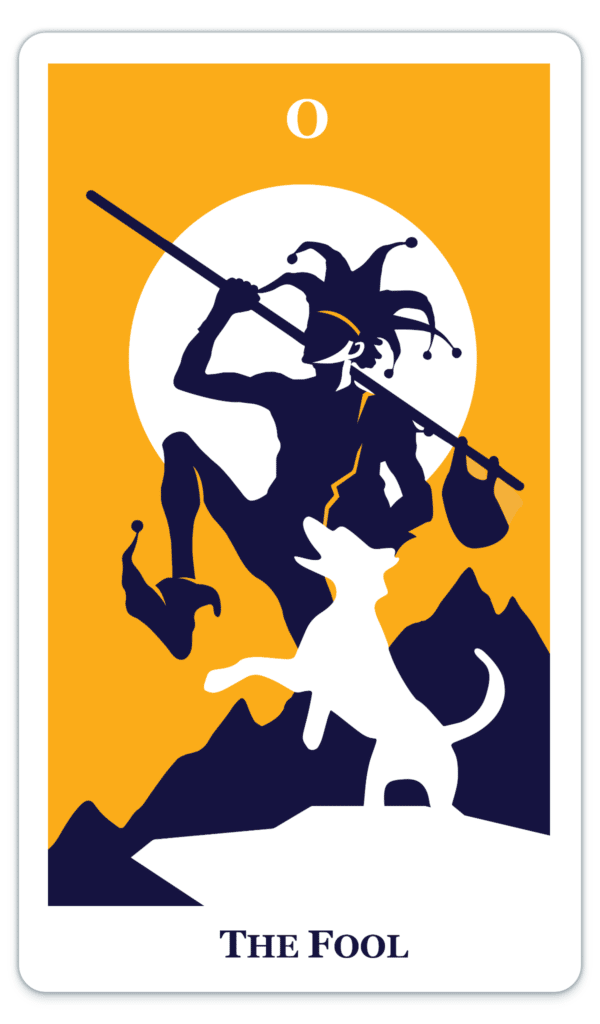 The Fool is taking a leap of faith. He knows that he is at the beginning of his adventure, but does not know where it will take him. His gaze is firming set of the future, excited about where he might end up.
He is ready to embrace whatever comes his way, but he is also oblivious unaware of the hardships he will face as he ventures out to learn the lessons of the world. It is the Modern Way tarot card of new beginnings, risk-taking, and innocence.
The Fool Reversed Tarot Card Meaning
When you received the Fool tarot card in reversed position, the Fool serves as a warning. He is acting recklessly, not thinking about the consequences of his actions. His behavior is harming him and those around him.