INTRODUCING: THE Modern Way Tarot
Get ready to find your way and start to uncover the hidden elements within yourself to make sense of the world around you. Let the Modern Way Tarot guide you to find your inner wisdom, more meaning from those things you previously ignored, and ultimately your true powers. This is the Way…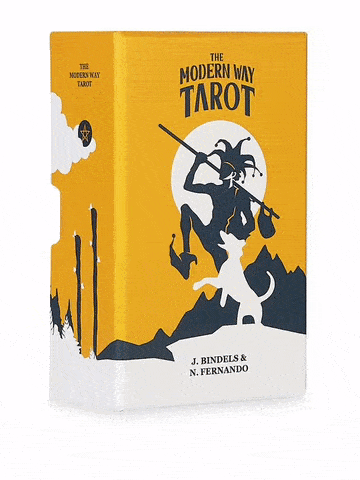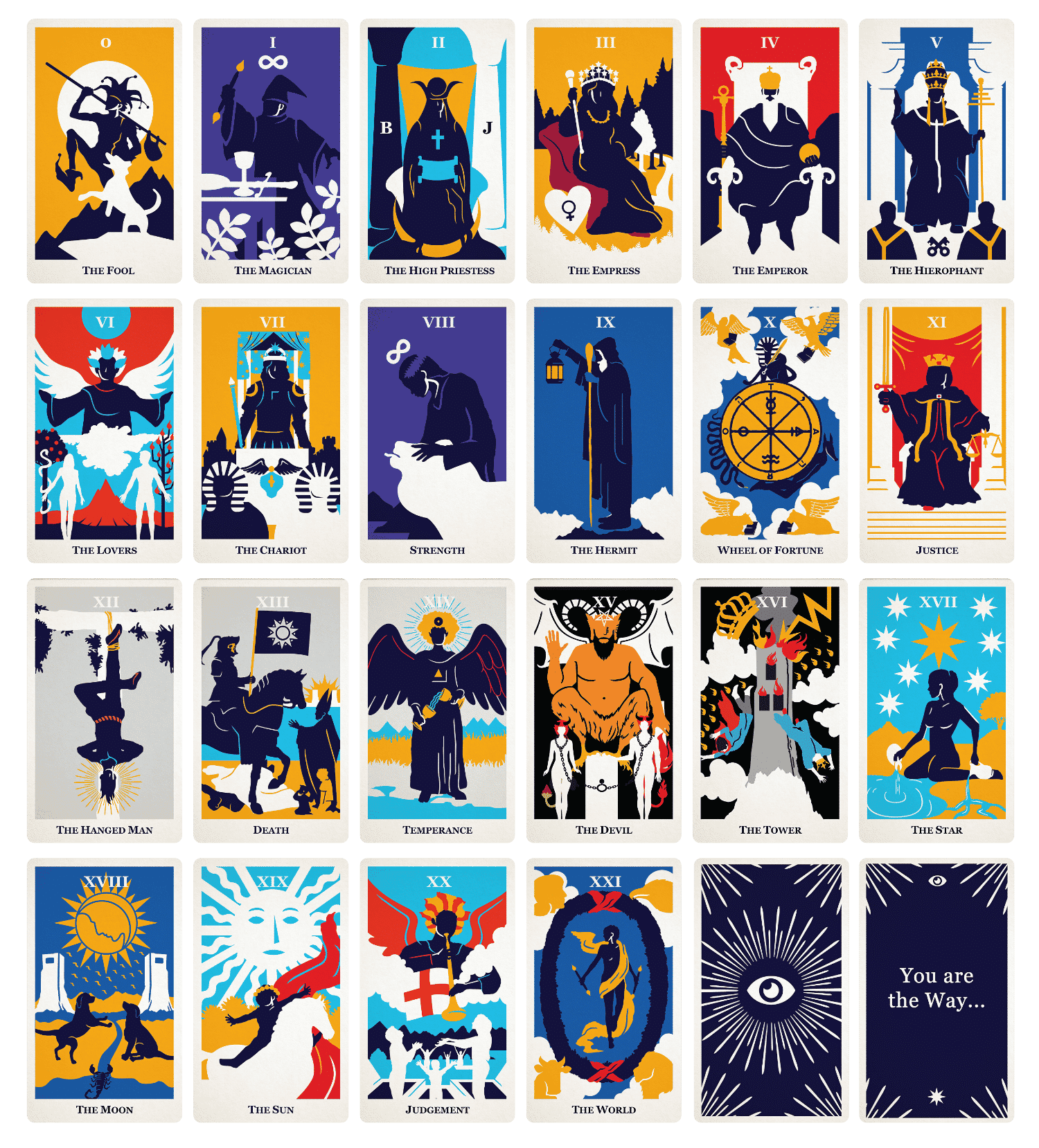 A modern rider-waite upgrade
The Modern Way Tarot is a modern and more intuitive take on the traditional Rider-Waite tarot cards. By keeping the symbolisms almost identical while putting more emphasis on important elements, this deck is extremely easy to use.
The Modern Way Tarot cards are all based on the original Pamela Colman Smith designs from 1910 but recreated for the year 2020 and onwards. You'll find a perfect balance of vibrancy and minimalism, from lively colors and strong contrasts to the powerful use of elements and shapes.
The first version of the 22 Major Arcana cards were published online and started to get raving reviews and feedback immediatly.
Neil finished the designs of the remaining 56 Minor Arcana Cards and Jiri the 194-page guidebook with all 78 tarot card meanings and imagery.
We finalized the box,  printed and packed the first batch to be shipped for our official launch on Amazon in July 2021!
We published 24 exclusive Tarot NFT cards of the Modern Way Major Arcana series on Opensea which unlock access to our tarot community and perks.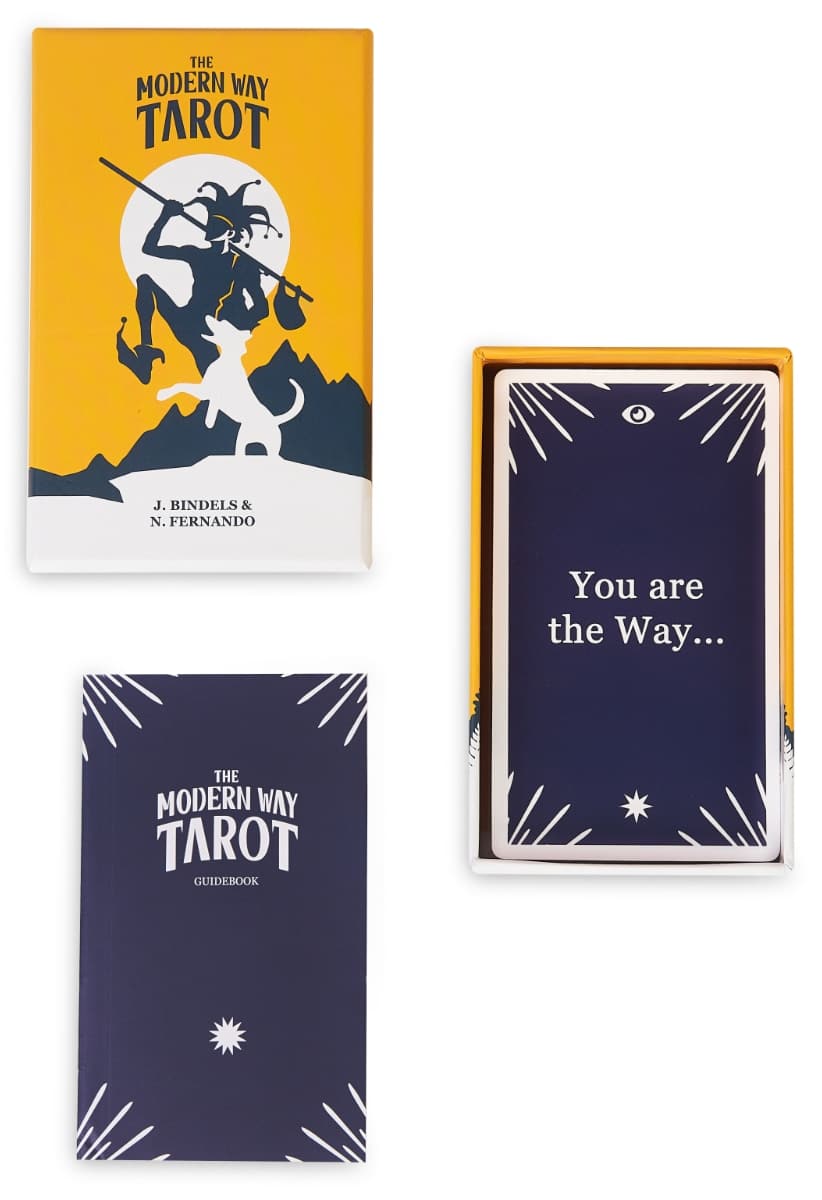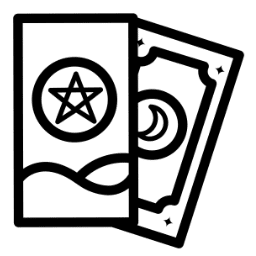 80 high-quality Tarot Cards including the 22 Major Arcana Cards, 56 Minor Arcana Cards, and 2 Limited Edition Modern Way™ cards, perfect for beginners and expert readers.
A 194-page Tarot guidebook that includes an introduction to tarot, simple instructions for beginners, tarot spreads for advanced readers, and all the 78 tarot meanings for easy referencing.
Find The Modern Way Tarot deck on Amazon 👇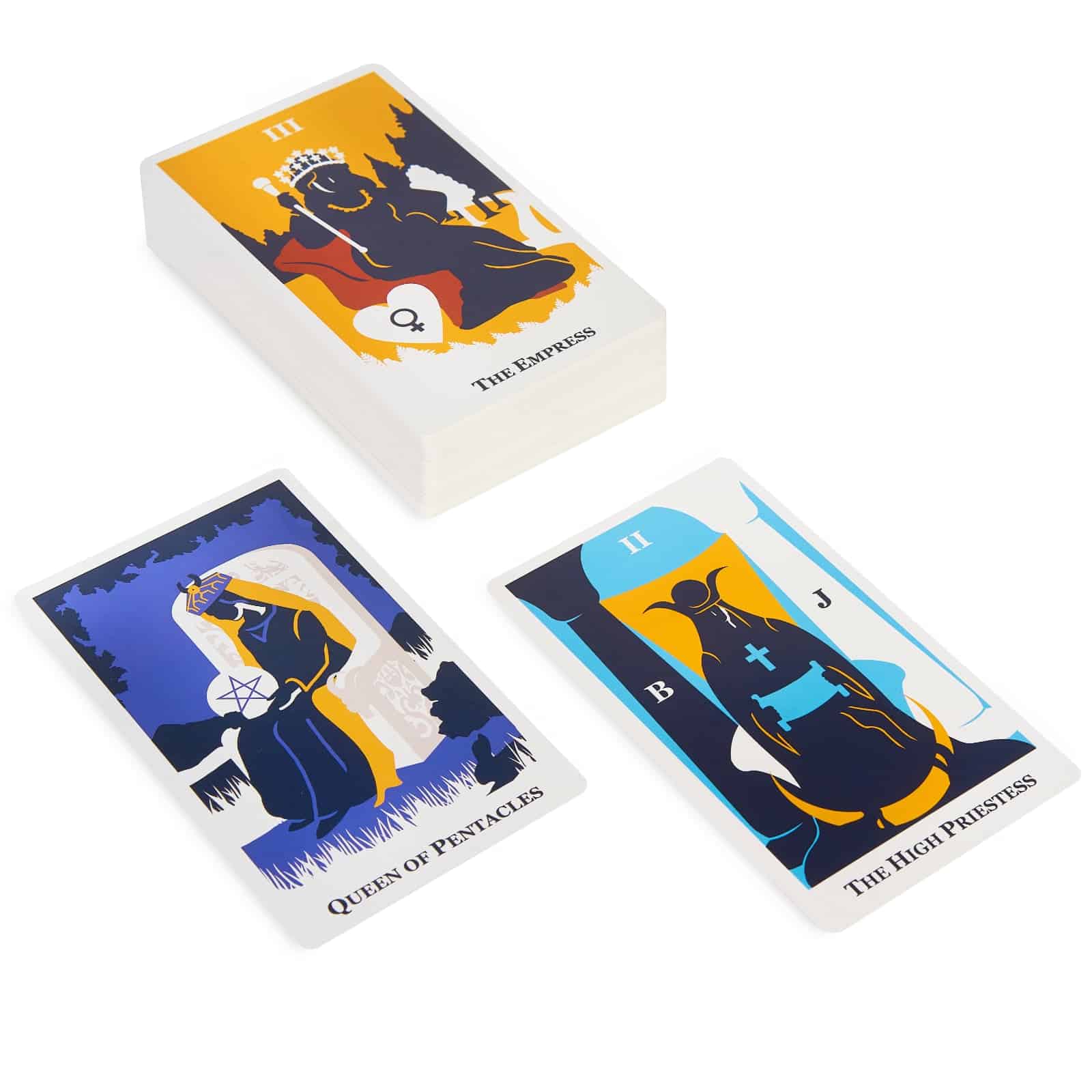 and unlock premium features including the digital 194- page guidebook, a digital tarot reading and your tarot NFT card physically shipped to your door.
Modern Way's Easy tarot guidebook
with 194-pages of tarot knowledge to help you get started with tarot or boost your expert reading skills, it's perfect for both beginners and experts.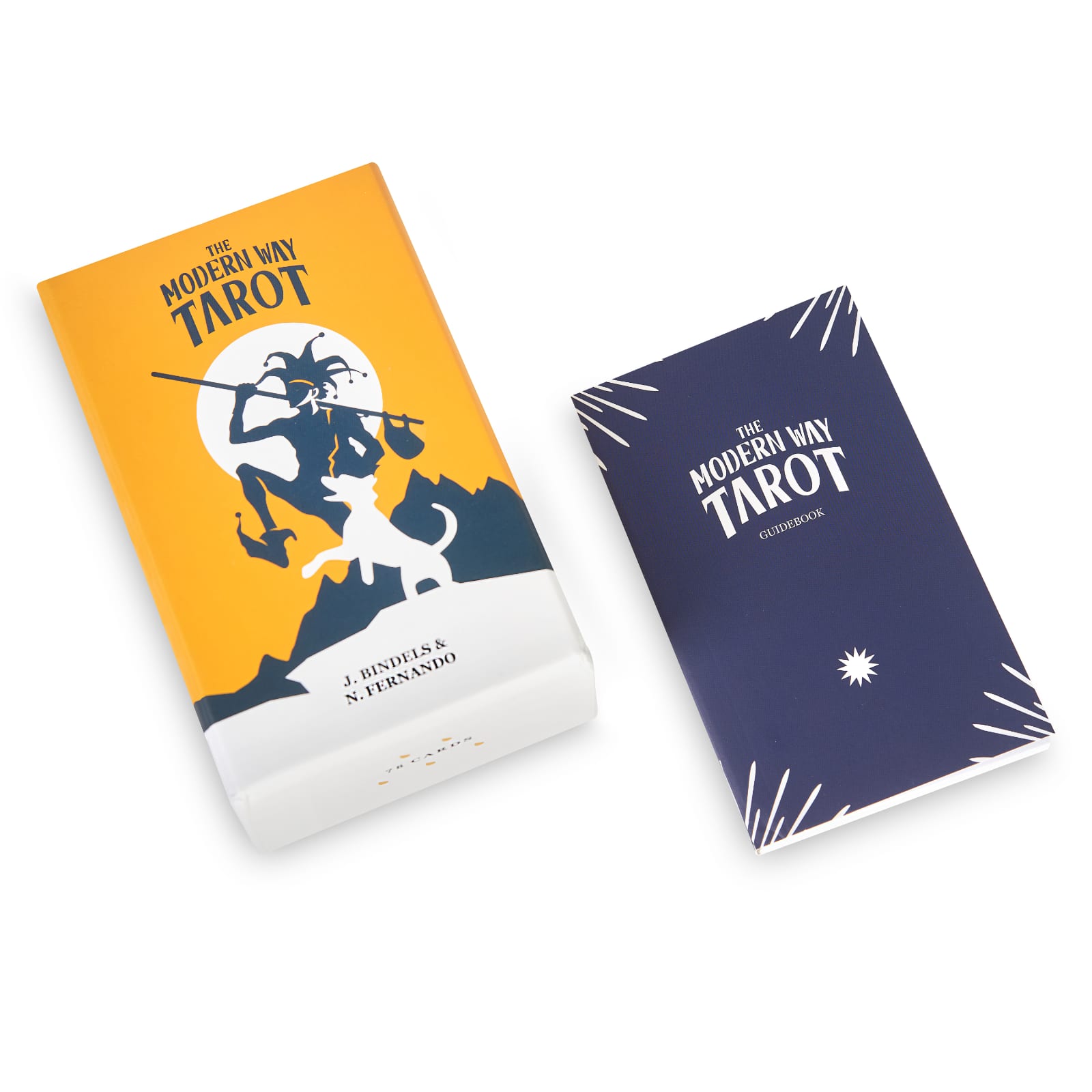 Modern Way's free online tarot reading
Do you love Tarot and are you doing online Tarot readings? We'd love to send you one of our decks for you to show to your audience!
Do you have feedback for us or just want to share your story with us, feel free to reach out by clicking the button below!