The Page of Swords brings energy of passion and curiosity. There is a youthfulness to this card, representing a confident and free person.
The Page of Swords Tarot Card Keywords: Confidence, Youthfulness, Curiosity
The Page of Swords represents a new approach or new ideas and passions. There is a whole load of mental stimulation with this card, and you feel as if you can achieve anything you set your mind to!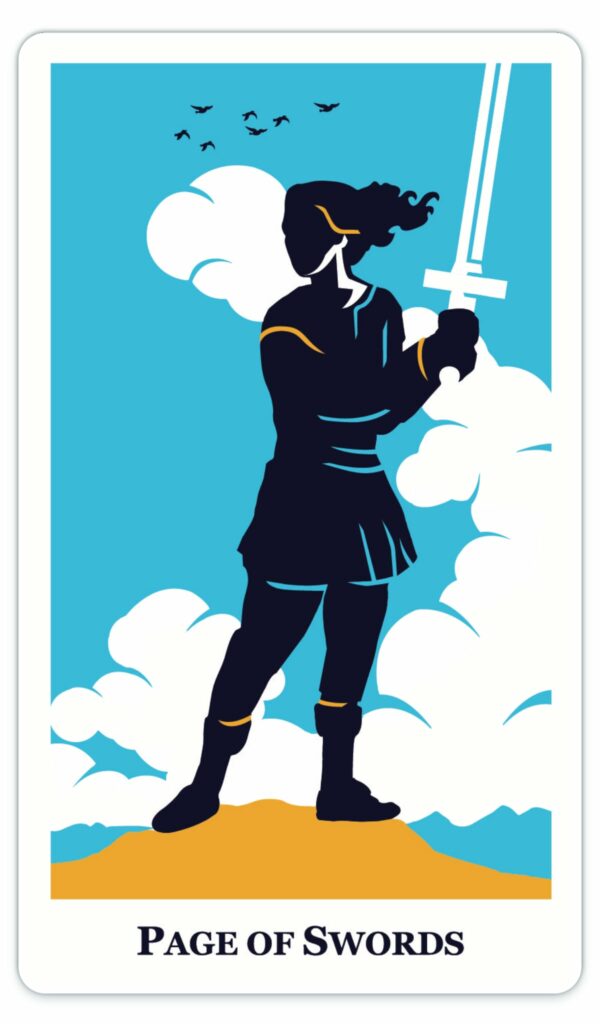 It is a time of action and moving forward for you. You are ready to chase your dreams, following your true passions in life.
The Page of Swords also represents honesty. There may be a time when you need to speak your mind in order to fix a situation. You may feel awkward about doing this at first, but telling the truth will ultimately empower you and those around you.
The Page of Swords Reversed Tarot Card Meaning
When reversed, the Page of Swords reflects obstacles and failures. You have been focusing on your goals, but things are working out for you the way you hoped.
These issues are mostly down to the distinction between action and talk. You may have your mind on your goals, but are you actually following through and putting in the necessary hard work?
The reversed Page of Swords may also suggest that you are not speaking the truth when necessary. You are not standing up for yourself and those you care about, and this is causing issues for you. It is time to find the courage within to speak up when needed.